So you're ready to change the world?
Baby, lean in a little closer… you are about to set the world on fire!
Selling out your first workshop
Seeing your social media likes and followers go up in a frenzy after the event
Having people RAVE to their communities about how good the experience was
Being able to create another sold out workshop only days or weeks after
Having a website full of social proof including testimonials and photos
Stamping your ground as an expert and the go-to girl in your industry
Getting immediate invitations to speak at other events
Picking up premium one-on-one clients or selling your latest program or course with ease
Working with incredible sponsors that come back time and time again to support your events
Having a toolkit full of marketing and promotional templates and ideas
Knowing the secrets to creating sales pages that sell and creating events that your audience can't
resist
THAT'S THE REALITY FOR MY CLIENTS, LET'S MAKE IT YOUR REALITY TOO!
HAVE YOU EVER FELT…
An insatiable urge to lead and be a facilitator of dreams (your own and your clients)
A calling to step up and take your purpose to new heights
A burning desire to connect with your community face to face
A yearning to offer an experience that is electric to the core and above and beyond in every possible way
BUT THEN YOU FELT…
Overwhelmed by what to do, when to do it and how it's all going to unfold
Like you can do so much more but didn't know quite how to get there
A little fearful about how you are going to pull it all off and get people into the room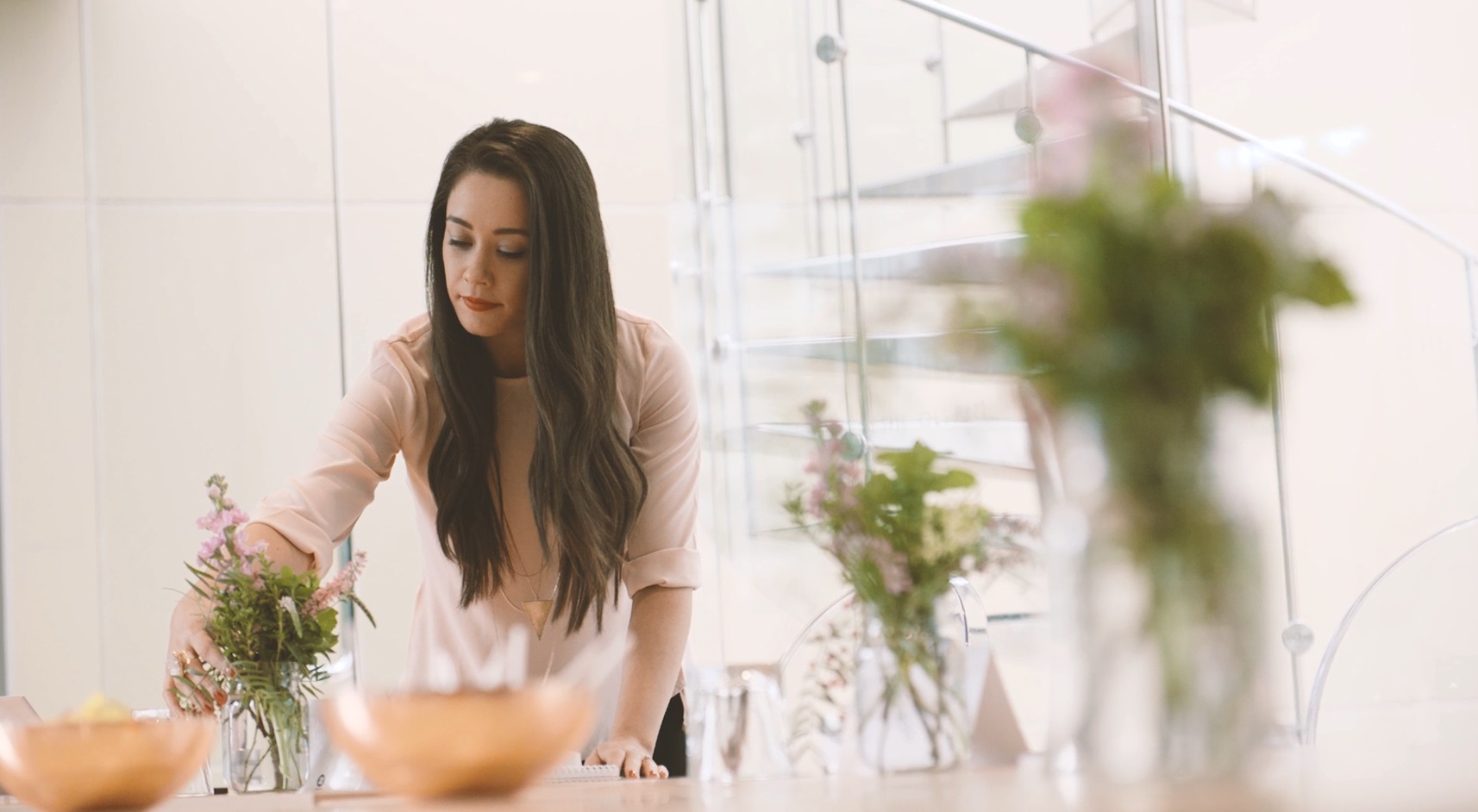 Say goodbye to the fog, the uncertainty, the doubts, the fear.
And say hello to Workshop Wonderful!
WORKSHOP WONDERFUL IS AN INTERNATIONALLY AWARD WINNING PROGRAM TO HELP YOU CREATE INCREDIBLE, GAME CHANGING WORKSHOPS THAT FEEL OH-SO-GOOD!
You see, you and I go way back. I've spent many hours, days, weeks and years getting to know you. Just as it's your mission in life to change things for the better and leave your mark on this world, it is my mission in life to help you stand up and shine brighter than the sun.
I know just how much you care.
You may write the word 'event' in the description but really, it's so much more than that.
It's an occasion where you connect people to life changing possibilities. It's an opportunity to lead, teach, support, expand and heal. Another way to give and receive, to empower and engage.
I know you feel the pull to speak your truth in a new and exciting way and it gives you goosebumps just thinking about it.
I know you've perfected your craft doing hours of one on one work, but now there is something bigger calling you.
I know the thought of facilitating your own workshops completely excites (and sometimes, mildly terrifies) you.
And I know you are seeking solid foundations to help you run your workshops with pure heart and without stress – you just want to know you are on the right track
Over the last twelve years, I have had events full of successes, triumphs and heart-swelling greatness. And with that came tears, frustrations and that thing we love to call a learning curve.
I've worked with big budgets and I've worked with no budget. I've worked with long lead times and I've worked with only days notice. I've worked with high end CEO's and I've worked with community volunteers.
I've worked on events for a handful of people and those for hundreds of people. I've worked on events that went for a few short hours and those that went on for days.
Through it all, I've seen the good, the bad and the positively fabulous and with my work specialising in high level events for passionate entrepreneurs and business owners, I've got everything you need to give you a reputation for throwing the best workshops in town.
Let's get one thing clear, I don't like fluff (well, unless it's on a kitten).
I am here to show you how to run incredibly fulfilling workshops minus the crazy stress that can completely overwhelm you if you don't plan effectively.
And when you are a business owner with a to-do list already as long as your arm, I know you don't have time for that!
I've spent YEARS doing all the hard yards so that you don't have to.
And if you want to know a little more about what goes on behind the scenes in my business, I can tell you that my days are lovingly filled with clients make my heart burst with happiness.
Through my business Event Head, I have the pleasure of working with gorgeously divine movers and shakers like Denise Duffield-Thomas, the Beautiful You Coaching Academy, Melissa Ambrosini & Nick Broadhurst, Rebecca Campbell, Earth Events, Kathryn Hocking, the Blogcademy, Gala Darling, Victoria Gibson and AusMumpreneur.
Every week I am practicing what I preach, planning, managing and assisting at all types of events all over the world and coaching motivated clients on creating successful events and building up solid business foundations.
I'm proud to say that over the years my work has been featured in The Herald Sun, The Age, MX, Channel's 7, 9, 10 and The ABC, The Circle, The 7PM Project, Nova FM, Mix 101.1, Kara's Party Ideas, Pop Sugar Moms, Mum's Lounge, Inspired Coach, She Will Shine, Roooar Magazine, Raspberry Magazine, Happiness + Wellbeing Magazine and more.
And I am beyond grateful to have event bookings in my diary until mid 2020.
This course is one way that you can access all of my knowledge and tools immediately so you can dive in head first and make workshop magic.
No wait list.
Just pure planning pleasure.
And you can have every confidence in the program itself, as it was named a Silver Stevie winner for best new program/service in the Women in Business Awards. Event Head has also won an ACQ Global Award for Event Management Company of the Year and I was lucky enough to win Australian Gamechanger of the Year in Event Management.
I can't wait to share all my knowledge with you!
Jade x
In Workshop Wonderful, I will be giving you eight weeks of deep diving content that will give you a lifetime of beautiful workshops and events.
Each module contains a weekly video, audio and powerpoint with transcripts, worksheets and templates.
Each week serves it's own purpose with enough space and time for you to complete the actions and stay on track to create a successful event.
Here's a sneak peek of what's inside – this is just a tiny part of what you get!
LET'S LOOK AT EACH OF THE MODULES AND WHAT WE WILL BE COVERING!

Why this is important
My signature 5 step process is the very foundation of everything you want to achieve and everything you want to give. A vital step in the event planning process, this is something that most people never get clear on but will change the way you run workshops forever.
Event timelines and venues
Why this is important
Get clear on what needs to happen and when. You don't have to do everything at once, crying from the sheer amount of work to be done. This simple system allows you to move through each week at a time with the confidence.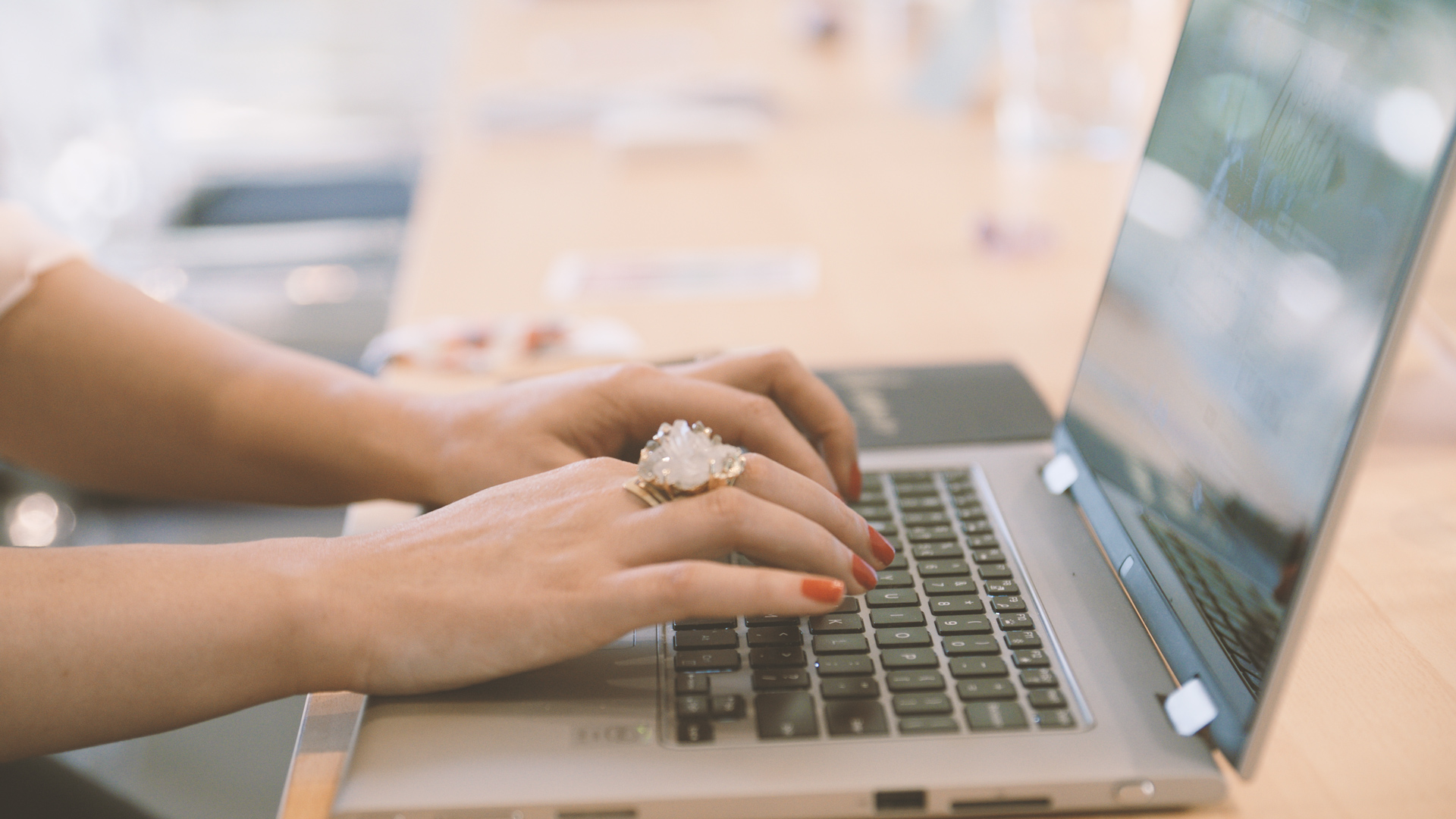 Why this is important
Your sales page is the cornerstone for your workshop. Confidently talk about your workshop, attract your dream attendees and sell tickets easily, all with an understanding of what key information grabs people's attention. Build a sales page that sells!
Getting the most out of your event
Why this is important
Don't make the big boo boo of not using your workshop to fuel your business, even when you don't have a current event on. Gain raving testimonials, get beautiful photos, attract new clients and build up your credibilty as an industry expert that everyone wants a piece of.
Creating successful events for your business
Why this is important
Workshops and events are not a separate part of your business and should actually be a fulfilling part of your business offerings. Learn how you can use workshops to fill your other services and offerings and create a seamless cycle.
Implementation & Bonuses week
Why this is important
This a power punch week aimed at ensuring you have implemented the existing tasks and are well prepared for the next part of the course. Your bonuses will be released and provide more inspiration for the weeks ahead.
Why this is important
The words 'marketing', 'promotion' and 'sales' can strike fear into even the most confident of people. Together, we will reframe promotion and sales for you and give you the tools to promote your workshop with a passionate message that cuts through to the heart of your audience.
Why this is important
Sponsorship can be an amazing way to build beautiful partnerships with like-minded and supportive businesses to lift your event experience even higher. From gift bag goodies, to venues, to photographers, to florists, to paid packages and more, sponsorship plays a key component in most successful events.
SAVE $700 OFF THE FULL PRICE OF WORKSHOP WONDERFUL IF YOU REGISTER NOW!
DON'T PAY $997, PAY ONLY $547 TODAY!
BUY WORKSHOP WONDERFUL NOW FOR ONLY $547
SAVE $450 OFF THE FULL PRICE!
HERE'S WHAT PAST PARTICIPANTS HAVE TO SAY…
I wanted to run more of my seminars and events, but was overwhelmed with the time commitment involved and all of the logistics.
I had no idea how to best use my Virtual Assistant to help me plan live workshops, but knew I wanted her to help me with the planning and preparation. I was also a little bewildered about the best, and most authentic ways to promote my events (even though I've run a couple before).
The Event Timelines and Promoting Your Event modules whet my appetite. This was exactly what I was needing, as someone who's relatively new to hosting my own events. As an experienced speaker, the delivery of the seminars didn't concern me, but the organisation and promotion was something that I admit filled me with fear. Jade eradicated all these fears and the modules helped to empower me to realise how simple all this could be.
I expected to learn more about the logistics of planning and running events (which I certainly did). However, I learnt SOOOO much more than I'd envisaged, particularly about how events fit into my overall business model.
It sounds so obvious but I'd never critically thought about how I could use events as a marketing tool for some of my other offerings and how I can use past speaking engagements to promote future events.
The eCourse was so professionally presented and easy to digest in multiple formats. I was so eager to jump in each week and access the content. I now have a library full of templates and resources that I can easily adapt and re-purpose to run events in the future.
I have a clear idea about the tasks that I can have my assistant perform and I also have a much clearer understanding of my purpose for hosting events which again, is something I really hadn't given a lot of thought to previously. And I have a very clear idea of effective ways to promote my events, without feeling like it's an overwhelming or 'sleazy' task.
DR. KRISTY GOODWIN, Every Chance to Learn
Before Workshop Wonderful, I was feeling scattered and all over the place and I was having difficulty deciding what type of events I was wishing to hold.
I knew workshops and events were something I wished to develop and I knew by doing this course I would be learning from the best. I have been to events Jade has put on and they are always spectacular – beautiful, well thought out and lots of fun – just the type of thing I want to hold.
The content absolutely blew me away, so much of the information can be applied to so many other aspects of your business. The information enabled me to start thinking super clearly and specific about various aspects of my business and some super fun ideas about the type of events and workshops I wish to hold.
I now have a great timeline and checklist of what needs to be done to ensure a great event. I have awesome questions I can use to gain clarity of my purpose of not only my events but my entire business, brand and where I am heading moving forward. I also now have insanely good ideas for promo via social media (something I have struggled with) and how events can boost my brand and vice versa.
The course was SO amazing and thorough – each week I was so delighted with the amazing content and how beneficial it was and how many great ideas it gave me. I will come back and do the course and revisit the content over and over again as I develop my business.
I would recommend that if you are even pondering adding events as part of your business or brand that you DO WORKSHOP WONDERFUL! Jade is so generous with her expertise and knowledge and as well as setting you on the path to be a workshop pro. It will be SO beneficial for you to gain clarity and direction towards your business and brand. It is absolutely one of the most comprehensive, practical and beneficial courses I have ever done.
LIZ DEANNA, Girl Gone Funny
Prior to this course, I didn't have a clear vision for hosting my own workshops or events.
While it is speaking that lights me up, I struggled to think of how I could put my skills and passion into an event that would serve my ideal clients and offer something unique and inspiring.
But I knew that if anyone could help find a vision for my running events or workshops within me, it would be Jade!
She has such a passion for what she does and the rare heart-fueled, soul sparkling passion that you just want to be part of!
Everything Jade does is so professionally executed and her products and services are always polished with precision. They always provide you with something that has the WOW factor.
I knew anything Jade was offering would be full of uh-huh moments and love… I wasn't wrong!
It seems so simple, (and I think that is part of Jade's genius), but she prompted me to connect with the vision that was already there but I hadn't yet found!
I now have a really great plan for what I want to create with my workshop, how it will connect and be of service to my clients, how it will complement my plan for my business and importantly what I need to do to make it come to life! It feels fabulous!
The course for me was exciting, inspiring and productive and I am so grateful for this experience.
JESSICA BEAN, Health From Heart
Are you ready to join us, lovely?
Don't make the common mistakes most businesses make when running their workshops and don't miss out on the exciting opportunities that come with running your own events.
Use your events as fuel to lift your message higher, establish you as an expert in your field and fill your one on one offerings till they are bursting at the seams.
Let's make workshop magic!
FAQ //
When does the course start and end?
Workshop Wonderful is drip fed over 8 weeks to ensure participants get the most out of each module.
Module one will be released Monday 22nd April 2019, with further modules released each Monday thereafter.
Do I have to have an event ready to plan when we start?
This course is fabulous for those who have an event idea ready and are keen to start the planning process, but just need the knowledge, timelines and templates behind them to get it all up and running.
If you don't have your event idea set in stone yet, that's completely ok! You will still get so much out of the course and have everything you need to run your workshop successfully down the track.
The information and tools I give you are timeless – I've been working with most of these for over a decade – so they will be ready for action when you are!
When do I access each module?
Each new module is released weekly on a Monday morning 9am AEST. This includes a welcome video, audio and powerpoint, transcripts, worksheets and the applicable templates and checklists.
You will receive an email from me letting you know when each new module is released and remind you to log into the membership site for access.
How long will each module take me?
Depending on the size and intensity of your workshop plans, each module will take around 1 – 2 hours a week to complete including watching the video, listening to the audio and completing your worksheets.
Additional time will be needed if you are planning your workshop throughout the course, so if that's you, do set aside time for additional activities such as venue hunting, creating your promotional schedule, writing your sales page etc.
Are all the templates and info mine to keep?
Absolutely! All materials are downloadable for your personal use and can be used again and again for any workshop or event you run now or in the future.
*Please note however that all information contained in this course is strictly copyright and is not to be shared or reproduced in any way.
Do you offer refunds if I feel the course isn't right for me?
I believe so passionately and wholeheartedly in the quality of content in this course that if for some reason you are not 100% happy, I will refund your full investment. I can give this guarantee to you because I know that if you are committed to doing the work and taking action, you will reap the rewards and have impactful, skillfully organized and well run workshops that impress.
All I ask is that you contact us before the beginning of week 3 with your completed worksheets and we will organise your full refund. Please note that change of mind refunds before the course starts will not be provided, you must demonstrate that you have participated in the course before requesting a refund.
How long do I have access to the content for?
The beauty of Workshop Wonderful is that once you're in, you're in for life! As long as this course is running, you will have access to each and every round without paying a cent more, so register now and reap all the benefits!

Have more questions about the course, the content or the inclusions?
Send us an email HERE
HAPPY PLANNING!